My Trip to New Zealand to Help Sort Out Rewiring of a House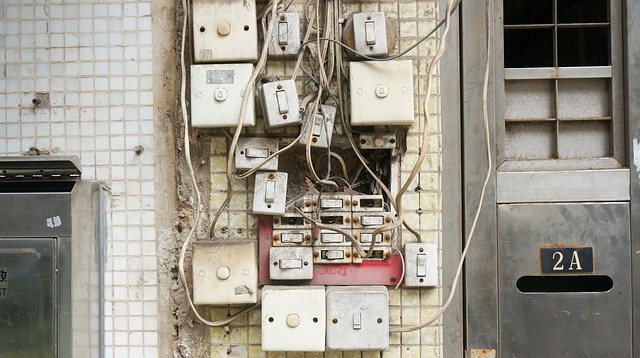 I
just
got back from New Zealand on Friday night. Our rental property had to
be rewired
 as s
ome lights and power points had stopped working. The electrician said that the wires were dangerous and could cause a fire
. The wires
were encased
in rubber and over the years had become brittle and failed. We got two quotes which both said 
that it could take 10 days+ and cost 15K+ to rewire (not including the purchase of any new light fittings, which were also required). We were warned that because of the age of the house, they couldn't be sure what problems they would find when they started the work. This is one of those annoying bills that does not add any aesthetic or intrinsic value to the property, but is essential to get sorted.
While I was there I was actually working. It was a bit of a shock to the system! I took early retirement a few years back and filling my day with stuff that I have to achieve has been rare. Not that it is a bad thing. I want to achieve things, so I need to schedule things like writing this blog. But I have been out of touch with working hard.

I feel

good at what

was achieved

, but I am also a bit tired (I know, you feel sorry for me).
I didn't do much of the work. Let's be honest here I

mostly

watched and pretended to be useful (it was still exhausting). I don't know much about electrical work, so the limit to expertise in this area was fetching a screwdriver. My real job was to sort out the lighting that needed to be replaced (is 1980s lighting on trend?).

I talked to Mrs. Cossack about ideas and she said she was sure I would pick the right ones (I thought that this was a woman's domain)

. I don't like shopping, so it wasn't easy. We'd picked out some cheap lighting online that we thought would be ok, but I came across some expensive lights that were demonstration models selling for very cheap. They were all $20 each. Here are some pics: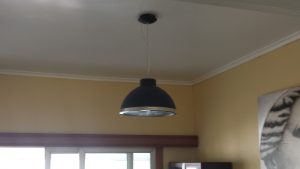 Dining Room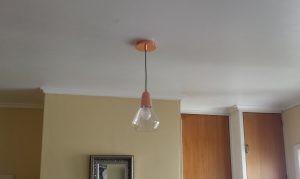 Kitchen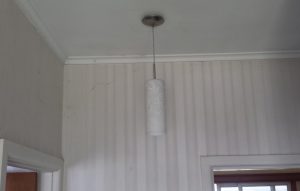 Hallway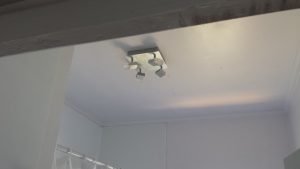 This is a light we used in the bathroom. It had been $300!
With the company we went with, they got the job done in

just

over 3 and a half days. I

was blown

away by their efficiency.

The electrician could carry on a conversation and still work on what he was doing (a multi-tasking male is a rare gift)

. He could make good quick decisions without seeming to take any time. The apprentice was also quick and a hard worker. They had the added challenge of having to work with the tenant in place. They made sure that all the power

was turned

back on at the end of the day. 
I had thought about getting a friend to rewire the house. He is not a registered electrician but works for one and his work would have

been supervised

. I would have helped him with poking through the cables. The idea with this would have been to save money. But when I worked it all out it would have been cheaper to get the professionals in. It would have taken us much longer to do the job due to me

being unskilled

.

Even though the per hour rate would have been lower with my friend, due to the fact we would have taken more hours,

I think

it would have cost more

. The electricians had all the necessary parts for the job on hand in their van. Whereas my friend would have had to go and get the parts as needed, which adds more time. All in all, we are very happy with the result (I haven't received the bill yet though).