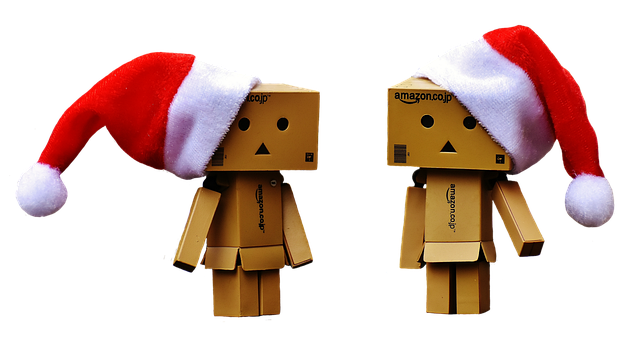 It's coming up to that time of the year again. The silly season or the time when you can't find a carpark at the mall. The shops all have their decorations up, the Christmas music is playing (please no more Snoopy's Christmas) and the sales discounts are pathetic. It's that time when people spend way too much money and live the rest of the year paying for it. How can you survive the Christmas season without blowing your budget or looking like a Scrooge (I'm glad you asked)?
We always shop around and try to get a bargain at Christmas time. But it's always difficult to get that gift of their dreams at a great price in the Christmas rush. You might need to limit your Christmas card list. You don't need to figure out who has been naughty or nice, just choose who needs to get a present. For some people who have no friends that is pretty easy. For others who know everyone, it can be a nightmare. We limit it to immediate family. There are exceptions where we want to give to someone else, but generally, apart from our kids, it is just my folks (which includes my brother and sister as they still live with my parents) and Mrs Cossacks parents. I can't imagine the headache of shopping for more.
Below are some ideas for Christmas that won't break the bank::
Gift Swap Party
Have a $10 gift swap party. Everyone buys one present for one other person who is going to be at that party. The maximum that they can spend is $10. It makes it easy to find one gift that one person might like rather than a bunch that are...meh.
Gift Price Limits
Bargain with your friends or family to have a $5 or $10 gift limit (we don't do this every year and usually, our kids don't qualify for this limit). So for our example, aside from our kids, with 6
rellies
, we would get away with $30-$60 each. If everyone has that limit then it takes the pressure off to have to spend and search like crazy and you can save a lot of money. It may take a bit of creativity, but there can still be a lot of cool things you can get or do with $5. One year, a rellie scored a Port-a-potty "for those long car trips" - very practical and a good laugh too!
Personalised Christmas Cards
Consider making some cool Christmas cards and writing a personal message. It is better than a bought one and it can be very touching. As they say, "It's the thought that counts" (or, "I still have money to count because I didn't waste it on an expensive piece of cardboard with some words on it").
Make Yummy Christmas Treats
One Christmas, my wife made some Christmas treats that were a tradition in her family and she made a few extra to give away as gifts. They looked really good and you could have easily thought it was an expensive gift if they weren't homemade.
Credit Card Points
During the year we get points on our credit card that can be used for vouchers. You can either give someone the vouchers or buy something with the vouchers. We have often paid for Christmas presents this way.
Personalised Vouchers
You could make your own voucher promising to do something for another person. If you have any skills that could help the other person, it could be quite valuable. Often people don't cash these in, so you could really go for gold in giving these out.
Personalised Gifts
Personalised gifts can be cool. Taking a photo of someone and then having a shirt or mug or hat can be a nice gift. It can also be cheap if you get it from the right sources. Make sure you don't do it every year, though. Even a simple picture of the Grandkids in a nice frame can reduce a Nana to happy tears!
You could give everyone a framed picture of you. I'm kidding. That would be way too expensive.